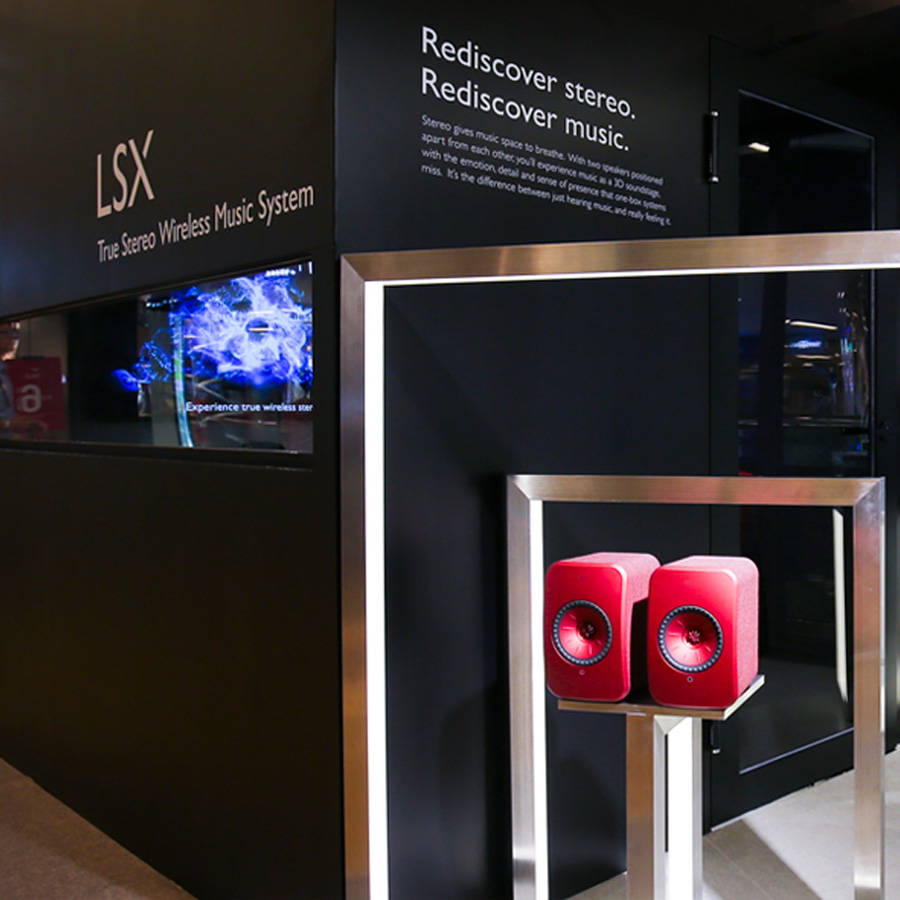 Give your music the space it deserves
Until 30 October 2019, we are challenging you to rediscover the wonder of real stereophonic sound. The KEF Pop-Up at City Plaza will take you through an 10 minute musical experience and show you how immersive true stereo sound can be. And how easy it to so accomplish with KEF LSX, a true stereo wireless music system.
Watch the video and drop in to see us at City Plaza soon.
Shopping privileges on LSX on-site purchase
Customers will receive a special gift upon completing a questionnaire and participating in the experience room. In the KEF Pop-up Store, KEF offers shopping privileges on LSX on-site purchase.
Upon LSX purchase, customer can enjoy one of the below offers:
- Get a pair of P1 Desk Pad for free; or
- Get a K-stream for free

*Terms & Conditions apply. For details, please contact with our on-site staff